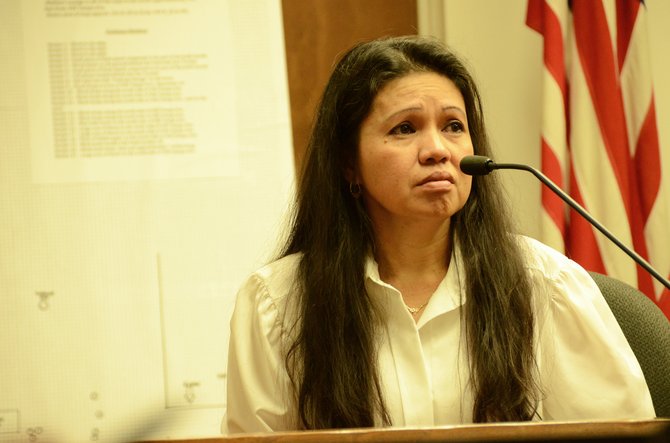 Mary Rose Fief takes the stand Monday morning at her husband Leroy Fief's murder trial. Leroy Fief is on trial for first-degree murder for the alleged stabbing death of Shane Arredondo.
Stories this photo appears in:

Leroy Fief, the 49-year-old Craig man currently on trial for the murder of Shane Arredondo, has broken down in tears several times during his ongoing trial. While he maintained a calm demeanor in the trial's first days; he cried when his wife testified and while he watched his own confession tape.

Leroy Fief, on trial for the murder of Shane Arredondo, wept while his wife gave an emotional testimony Monday morning at the Moffat County Courthouse. Mary Rose Fief was called to the stand to testify about the events that took place on Dec. 9, 2012, that resulted in the death of Arredondo, with whom she admitted she had an affair.