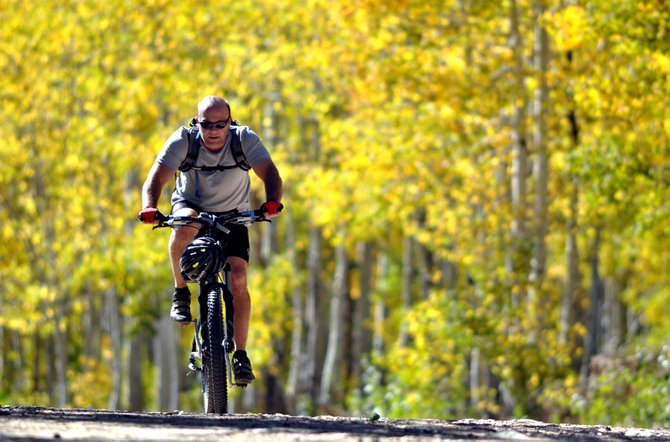 Brad Charlesworth takes a bike ride up Buffalo Pass to Summit Lake on Friday. The aspens several miles up Buffalo Pass Road are already golden.
Stories this photo appears in:
It's about this time of year when I vividly recall a family from Tennessee huddled together in the glass bus shelter on Lincoln Avenue, shaking uncontrollably as they tried to withstand another 15 minutes of subzero temperatures in Steamboat Springs.