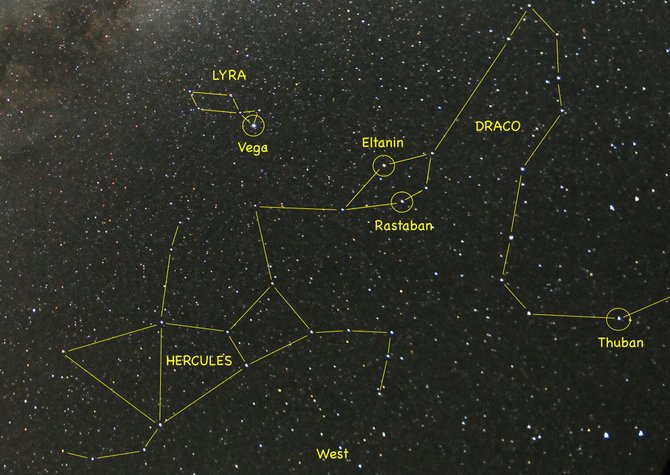 Look for the Eyes of the Dragon high up in the western sky at about 10 p.m. this month not far from the bright star Vega. Hercules is poised nearby with his foot planted squarely on the Dragon's head.
Stories this photo appears in:

Peering at us from out of the darkness on early fall evenings are the twinkling eyes of Draco, the Dragon.
September 16, 2013 1:13 p.m.