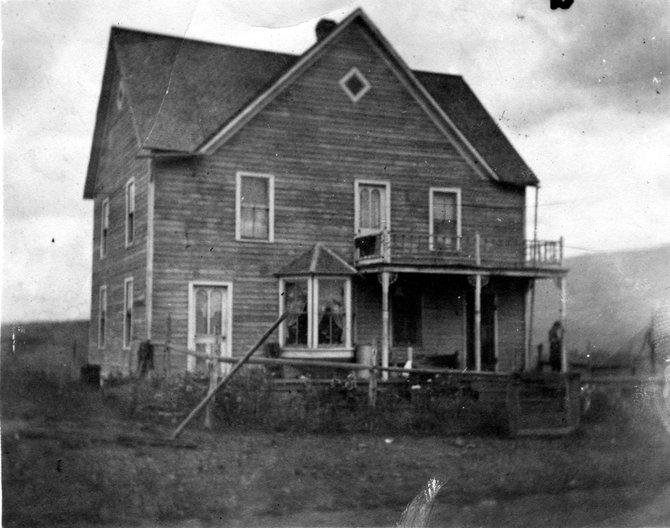 The home of Swiss immigrants Emile and Percede Gay was built at the turn of the 20th century in what now is known as Pleasant Valley. The ranch family earned extra money by hosting men and their horsepack trains on the way to timbering operations on Sarvis Creek.
Stories this photo appears in:

Memories of the rugged winter of 1918 and some of the hardships it brought are contained within the walls of the Emile and Percede Gay family's old farmhouse. Today, it is inexorably giving in to the passage of time and the stubborn tug of gravity.