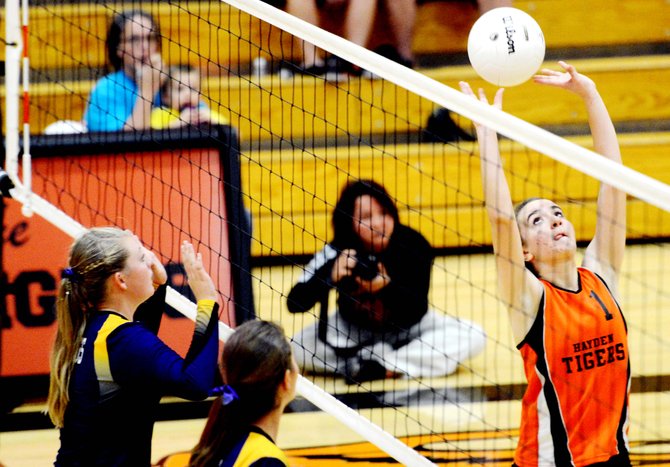 Hayden senior Becca Hoza sets the ball Thursday against West Grand. The ball flew over the net and fell in for a point, not a strong attack, but a smart one. Coach Christine Planansky said that's the model her team hopes to play with as it advances from Thursday's four-set victory.
Stories this photo appears in:

Hayden stomped out a Game Two Mustangs rally, then stomped on West Grand, rolling to a big win Thursday night playing at home.
September 12, 2013 9:19 p.m.