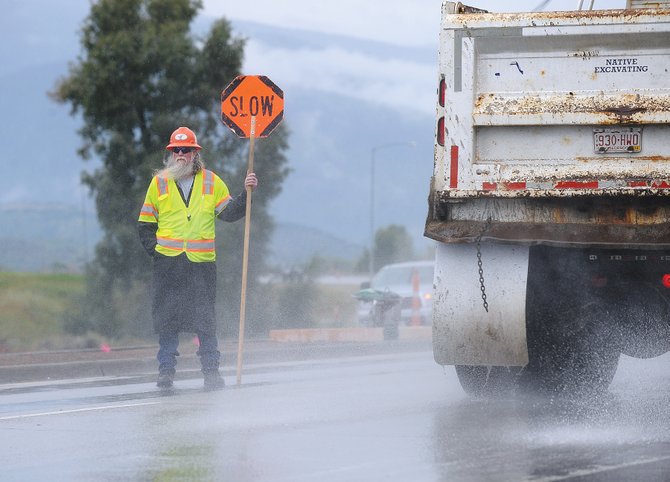 Don Fickle, of CC Enterprises, directs traffic in the rain Monday morning along U.S. Highway 40 south of Steamboat Springs. Crews from Native Excavating were working on improvements to the medians despite the rain.
Stories this photo appears in:

Although the current weather system is carrying relatively warm tropical air, a mix of rain and snow was forecast for Big Agnes peak Monday night with overnight lows expected to dip to 37 degrees.