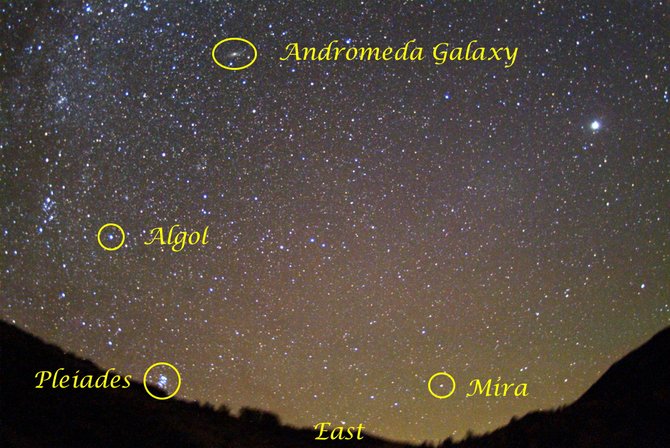 Look for the variable stars Mira and Algol together in the eastern sky around 11 p.m. in mid-September. While you're in the area, see if you can spot the nearby Pleiades star cluster and Andromeda Galaxy, both visible to the naked eye on a clear, dark night.
Stories this photo appears in:

Most stars shine with a constant brightness in our sky throughout the eons of time, however, a few stars do not. These are the variable stars whose light output can change in a matter of minutes or months. Our autumn sky holds two of the most spectacular variable stars known to astronomers and both can be observed with nothing more than your naked eyes.
September 9, 2013 4:25 p.m.