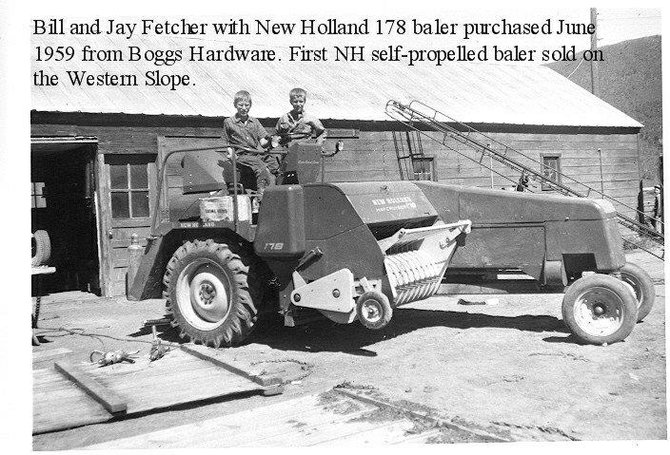 Brothers Bill, left, and Jay Fetcher pose 54 years ago on their family's 1959 New Holland self-propelled Hay Cruiser baler. At the time, Bill was 13, and Jay was 11.
Stories this photo appears in:

In an era when air-conditioned farm tractors with satellite radio have become the norm, there's something to be said for reconditioning a venerable agricultural implement like the self-propelled Hay Cruiser that Bill Fetcher put to work this summer.