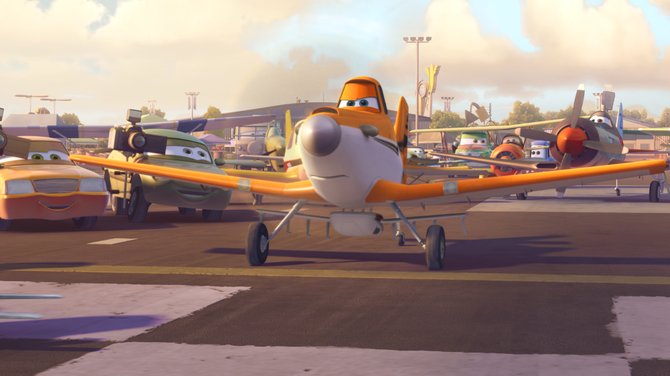 Dusty Crophopper (voice of Dane Cook) prepares for takeoff in "Planes." The movie is a spinoff of Pixar's "Cars," featuring airplanes competing in a race around the world.
Stories this photo appears in:

In aviation, you need a great amount of horsepower before you can take to the skies, an apt analogy for the ingenuity needed to make a movie soar. Sadly, in that department, the well-meaning "Planes" can't seem to get itself off the ground.
September 5, 2013 1:33 p.m.