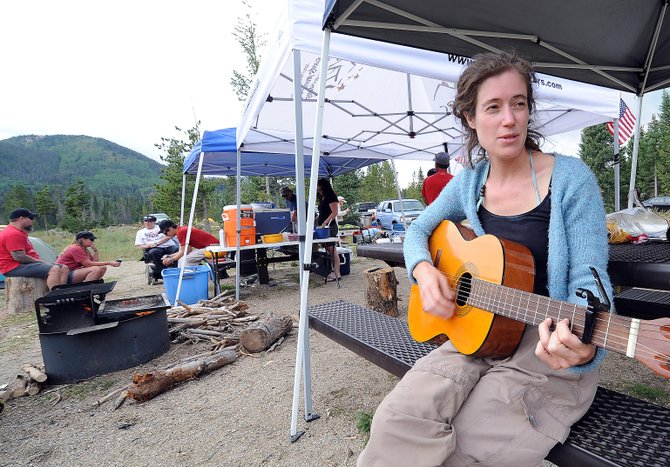 Emily Potter strums on her guitar as the food is cooked last month at the STARS and Stripes Heroes Camp. Potter, who works with the Department of Veterans Affairs, attended the camp with several of her clients. She said a few days at such an event can be tremendously helpful for men and women returning from war.
Stories this photo appears in:

Groups locally and nationally have found that reaching out to help America's wounded warriors is good for the soul. And deep in the mountains, through Steamboat Adaptive Recreational Sports, veterans have rediscovered their strength after combat.