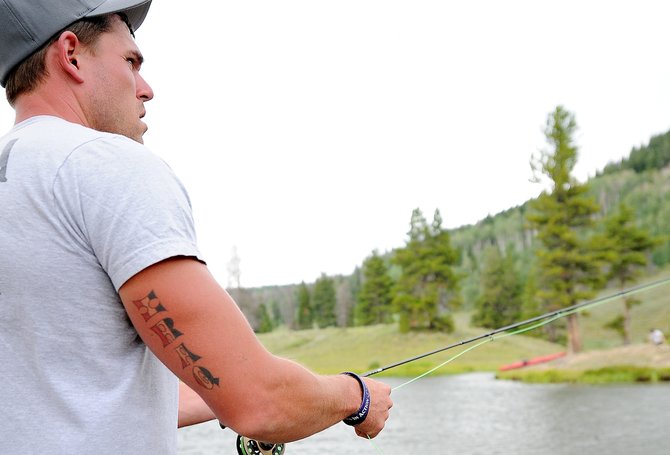 Josh Rynders casts into Hahn's Peak Lake. Rynders had hoped to make a career out of the Marine Corps, but that all changed when a mortar round landed near him and cut into his legs and body. He said that recovering from such an injury is a long, hard process but that being able to spend time with fellow veterans who have gone through the same process is helpful.
Stories this photo appears in:

Josh Rynders had a plan for his life, and he was living it midway through a four-year stint in the Marine Corps. It all vanished in a second April 13, 2006.