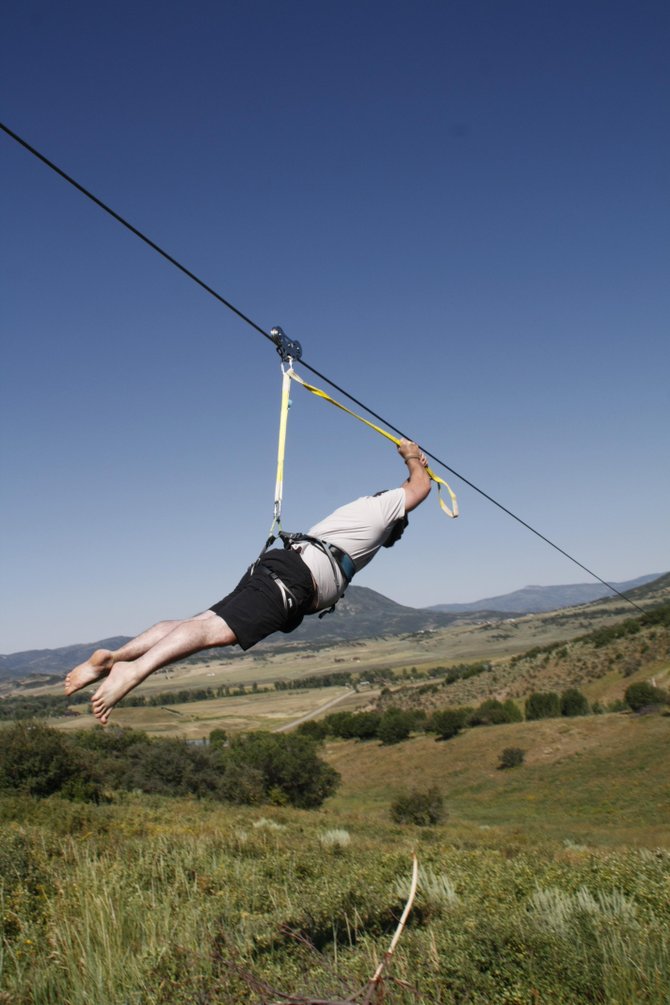 Ward Mayfield zip lines at a ranch north of Steamboat Springs. Steamboat Adaptive Recreational Sports' Craig Kennedy said Steamboat often is a giving town when it comes to supporting such camps, but people go above and beyond for veterans including, for instance, allowing them to use a private zip line.
Stories this photo appears in:

Groups locally and nationally have found that reaching out to help America's wounded warriors is good for the soul. And deep in the mountains, through Steamboat Adaptive Recreational Sports, veterans have rediscovered their strength after combat.