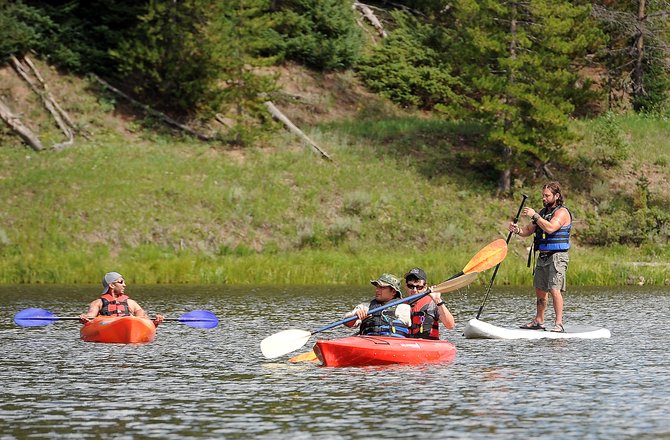 Chris Chatwin, from left, Dan Acosta, Aaron Bugg and Calder Young share a moment on the water of Hahn's Peak Lake north of Steamboat Springs. Chatwin, Acosta and Bugg attended the camp as wounded veterans, and Young, who also falls into that category, was volunteering. The men said the experience goes far beyond enjoying a vacation — it offers them the chance to connect with others going through some of the same things they are.
Stories this photo appears in:

Groups locally and nationally have found that reaching out to help America's wounded warriors is good for the soul. And deep in the mountains, through Steamboat Adaptive Recreational Sports, veterans have rediscovered their strength after combat.