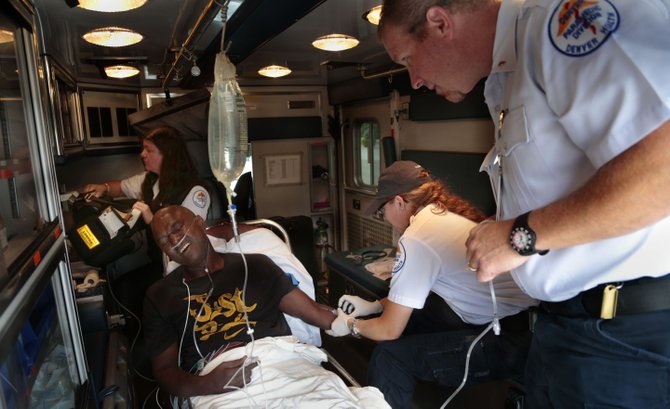 Denver Health paramedics Marsha Davis, back left, and Erin Cronin, center right, treat Tony Davis on Aug. 22 in an ambulance in downtown Denver. Paramedics in Denver respond to about 100,000 calls per year. Medical responders in isolated and less-populated rural and mountainous areas may answer a small fraction of that number. A patchwork emergency medical system has emerged with a wide disparity between the on-the-ground care you could expect along a rural highway and what you would see along the urbanized Front Range.
Stories this photo appears in:

In an emergency, who comes to render aid, how much training and experience they have and even how long it takes them to arrive will vary drastically, depending on where you are in Colorado.