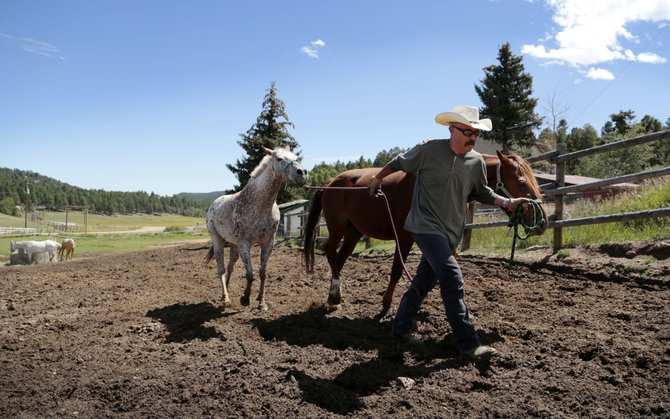 Volunteer firefighter and paramedic Matt Araki leads his horses Cat and Cash to the arena at the Squair Deal Riding Center as he waits for an emergency call Monday near Aspen Park. About 50 firefighters constitute the all-volunteer Inter-Canyon Fire Protection District that averages one call per day in this 55-square-mile section of mountainous and heavily forested land in Jefferson County southwest of Denver. Nearly two-thirds of those calls are medical emergencies.
Stories this photo appears in:

In an emergency, who comes to render aid, how much training and experience they have and even how long it takes them to arrive will vary drastically, depending on where you are in Colorado.