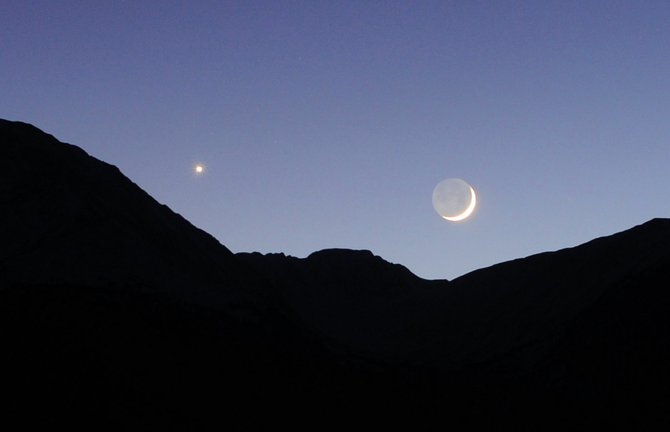 Venus reaches its greatest elongation from the sun Nov. 1 and will shine for 2 1/2 hours after the sun goes down. The crescent moon and Venus will appear close together at dusk Nov. 6 and again Dec. 5 before Venus leaves our evening sky Jan. 11. This image shows Venus and the moon on Nov. 26, 2011.
Stories this photo appears in:

As the first "star" to pop out after sundown, Venus is popularly known as the Evening Star, but, of course, it isn't a star at all. Venus is the second planet from the sun in our solar system and shines by reflected sunlight.
October 28, 2013 2:24 p.m.