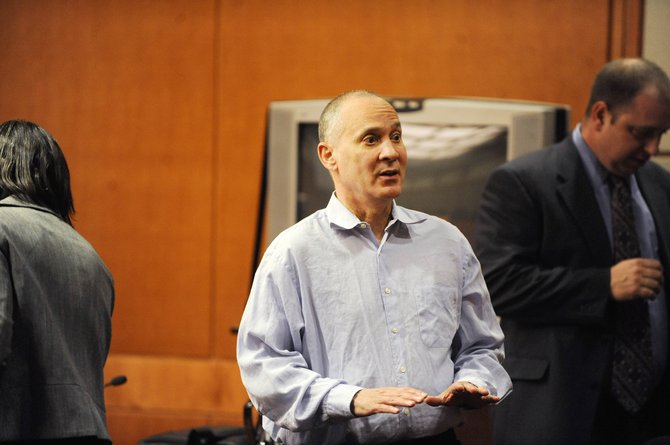 Steven Torres turns around to speak to a family member as the jury goes home for the day Tuesday at the Routt County Justice Center. The jury will begin deliberations Wednesday morning.

Stories this photo appears in:

A Routt County jury will begin deliberating Wednesday morning to decide the fate of a man accused of attempting to murder three people at a downtown Steamboat Springs bar.
October 22, 2013 8:19 p.m.