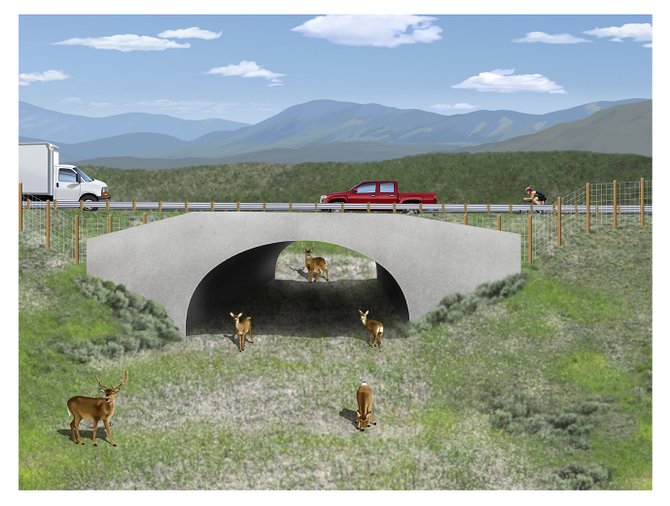 The Colorado Department of Transportation will grant funding to a safety improvement project proposed for Colorado Highway 9. In addition to shoulders, the project will add underpasses and overpasses on the highway that will allow wildlife to avoid collisions with motorists.
Stories this photo appears in:

The project on Colorado Highway 9 will add eight-foot-wide shoulders and some fenced wildlife underpasses and overpasses to a stretch of highway that was the site of 47 car accidents involving wild animals between 2007 and 2011.

Kathy Connell, a State Highway commissioner from Steamboat, was very upbeat and enthusiastic Monday when she could say the state soon will spend tens of millions of dollars to help make Colorado Highway 9 safer.