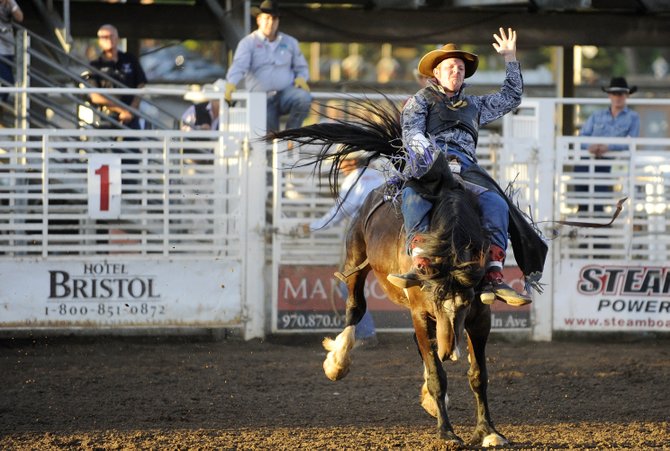 Warren Stairs competes in the bareback riding competition during the Steamboat Springs Pro Rodeo Series season opener in June at the Brent Romick Rodeo Arena. The city is working with the rodeo, as well as other local amenities, to produce videos and images to market themselves.
Stories this photo appears in:

Two years ago, the city of Steamboat Springs started focusing on marketing its own amenities, City Manager Deb Hinsvark said. Visitors who had been coming to Steamboat for years largely were unaware of the amenities owned or managed by the city.