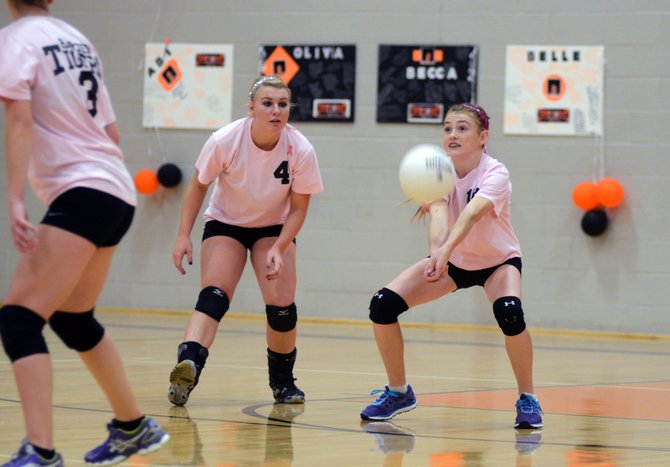 Freshman Darian Murphy returns a Vail Mountain serve while Jordan Temple backs her up. Murphy is one of a few underclassmen Hayden coach Christene Planansky puts on the floor.
Stories this photo appears in:

Hayden High School volleyball clinched a 10-win season Friday night, beating Vail Mountain, 3-0. The Tigers' season finale is Saturday at Vail Christian.
October 18, 2013 11:18 p.m.