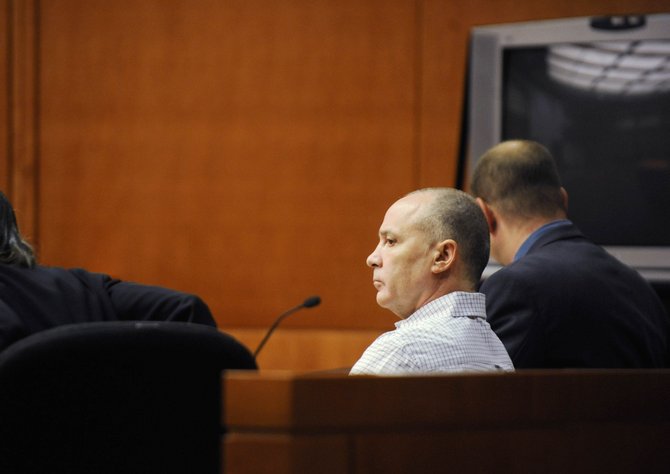 Steven Torres waits for the first witness to take the stand Friday during the second day of his attempted-murder trial.

Stories this photo appears in:

The defense strategy became clear during opening statements Friday at the attempted-murder trial of Steven Torres. Public Defender Sheryl Uhlmann told the jury, "The shot that Mr. Torres fired at the Tap House bar was a shot to scare. It wasn't a shot to kill."
October 18, 2013 8:54 p.m.