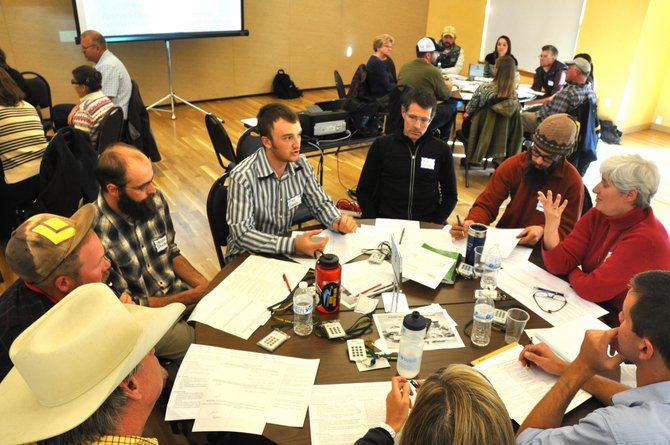 Community members discuss ways to improve the local food economy Thursday at the Steamboat Springs Community Center.
Stories this photo appears in:

Karen Massey still hears from some community members who wonder why they don't grow all those strawberries in Strawberry Park anymore. But a lot has changed since then.