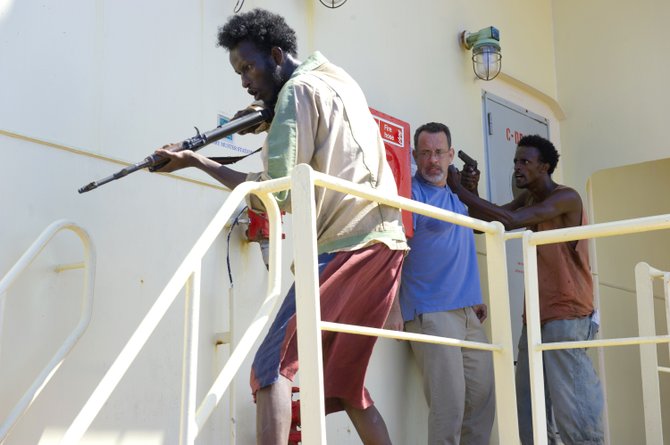 Richard Phillips (Tom Hanks) is held at gunpoint by Somali pirates in "Captain Phillips." The movie is about the 2009 incident in which four armed pirates hijacked an American cargo ship.
Stories this photo appears in:

You don't hear much about buccaneers, raiders or pirates being involved in nautical pursuits since most of these rascals live in Tampa Bay, Oakland and Pittsburgh these days. But as "Captain Phillips" shows us, you can't assume the industry of ship-jacking died out in the 1800s just because their modern equivalents don't wear eye patches and carry parrots on their shoulders.
October 17, 2013 12:05 p.m.