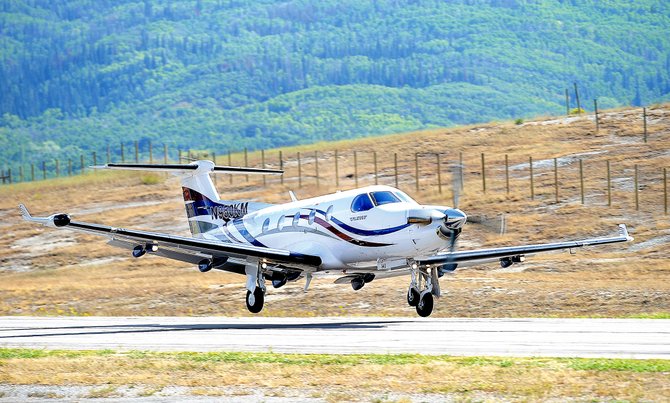 A plane lands at Steamboat Springs Airport in 2013.
Stories this photo appears in:

If the project is going to continue, it will now require the approval of the Steamboat Springs City Council.

"The last thing we want is for a drone to pop up and fly into the windscreen (of a helicopter) or get caught in the rotor head," Airport Manager Stacie Fain said.

Out of the state's 14 commercial airports, Yampa Valley Regional Airport's estimated annual economic impact of $299 million ranks as the sixth highest.