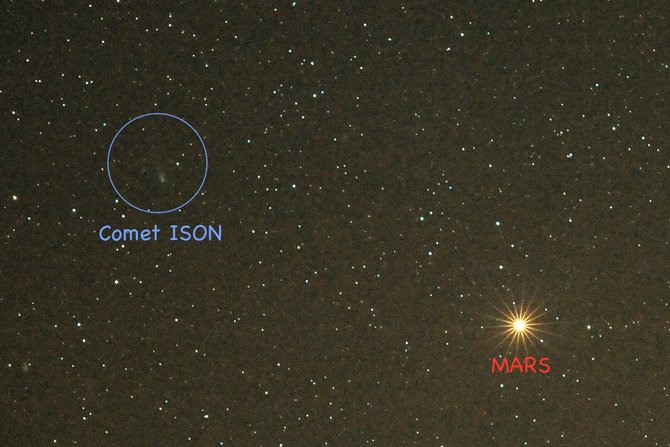 Look for Comet ISON in the eastern sky using binoculars or a telescope starting this week at about 5 a.m.local time, less than a thumb's width to the left of the Red Planet, Mars. The comet still is too faint to be seen with the naked eye, but that will change throughout the coming weeks as it falls faster and faster toward its Thanksgiving Day rendezvous with the sun.
Stories this photo appears in:
No one knows how brightly Comet ISON will shine after it swings around the sun on Thanksgiving Day. Right now, it is a faint wisp of light in the pre-dawn sky, invisible to the unaided eye, but very close to the bright planet Mars and visible in backyard telescopes.
October 14, 2013 12:11 p.m.