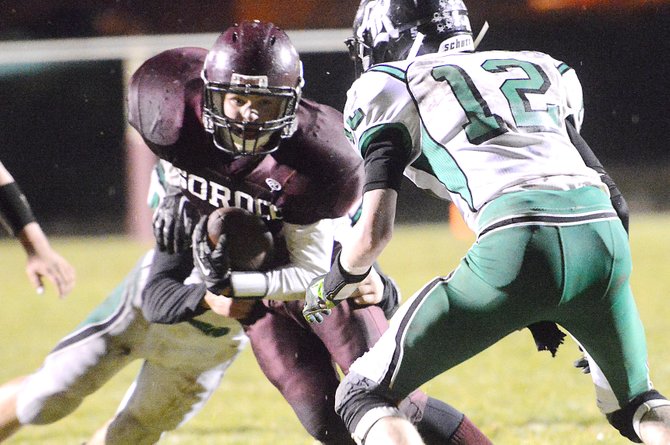 Soroco's Eric Logan charges up the middle deep in Rangely territory in the second half of Friday night's game against Rangely. The Rams scored on the drive but couldn't maintain that momentum, falling against the Panthers, 41-24.
Stories this photo appears in:

The Soroco High School football team lost its first game of the season Friday night, falling at home against Rangely, 41-24.
October 11, 2013 11:38 p.m.