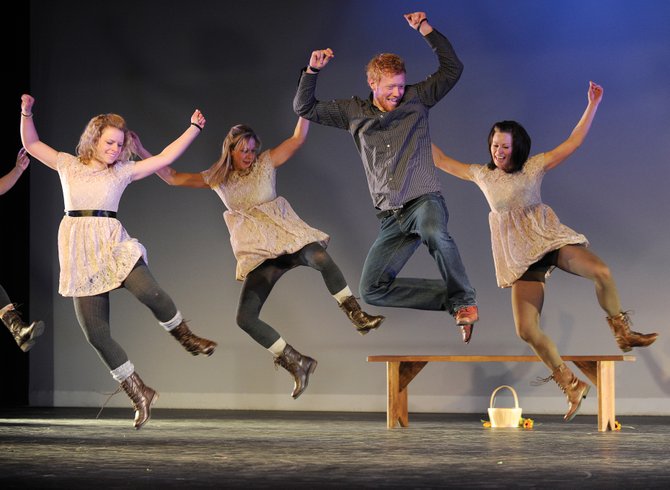 Dancers Stephanie Kohlhardt, from left, Traci Smith, Roddy Beall and Katie West rehearse a hip-hop piece for Steamboat Dance Theatre in March at Steamboat Springs High School. Auditions for next year's performance are Sunday.
Stories this photo appears in:
Those interested in performing in the March 20 to 22 production can try out for various dance pieces of all levels and styles. There are 18 pieces this year ranging from aerial, hip hop and Irish to country, jazz and many others.