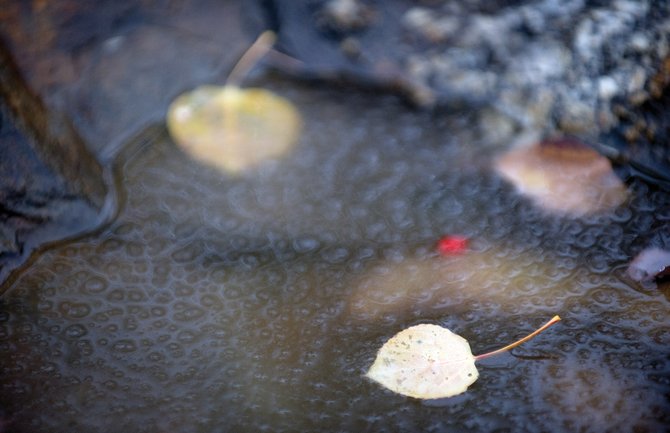 A fallen Aspen leaf sits on a nearly frozen pond of water Friday morning near Fish Creek. The latest storm began Thursday night with lower temperatures and rain, and by Friday morning, snow was falling at higher elevations.
Stories this photo appears in:

After an all-night rain, the latest October storm brought more than a half-inch of rain to some locations in the city.