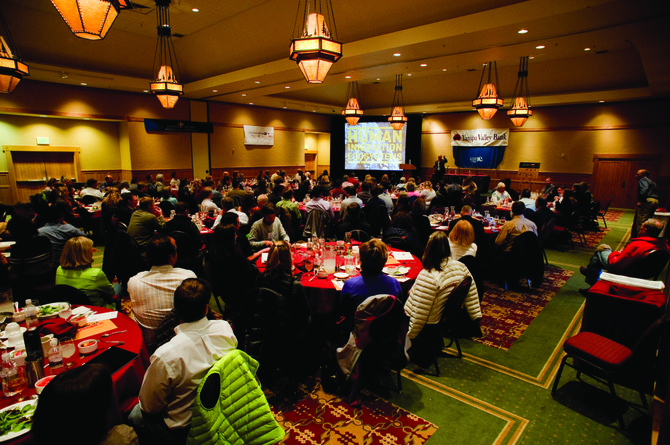 Jim Deters, of Galvanize, speaks to the crowd gathered Thursday afternoon at The Steamboat Grand for this year's Economic Summit. Chris Tamucci, of Big Agnes and Honey Stinger, and Rex Brice, of Steamboat Restaurant Group, also spoke during the event about the transition from entrepreneurial to managerial.
Stories this photo appears in:

For Big Agnes and Honey Stinger, becoming an overnight success was preceded by 10 years of hard work and struggling, according to Director of Operations Chris Tamucci.