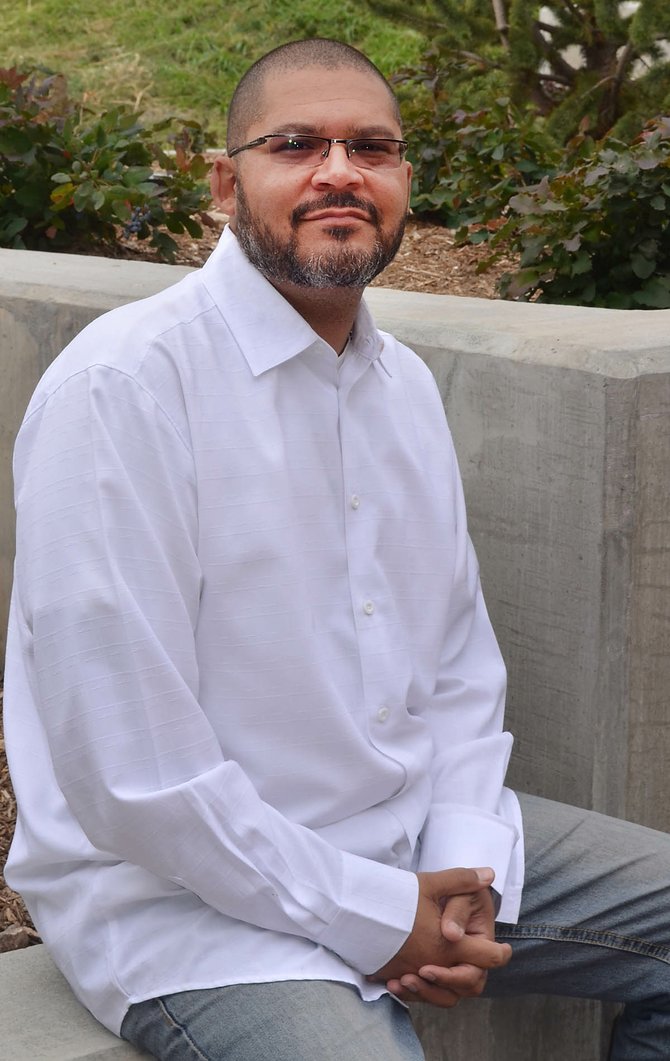 Colorado Mountain College art instructor Jeff Roth left Oak Creek on Thursday morning planning to walk to Denver in 10 days to raise more than $1,800 for the March of Dimes.
Stories this photo appears in:

"I'm a self-proclaimed identity artist. I'm biracial, and growing up, I became very aware of the associated problems. I've had it from both sides." — CMC art instructor Jeff Roth on the eve of setting out on foot for Denver.