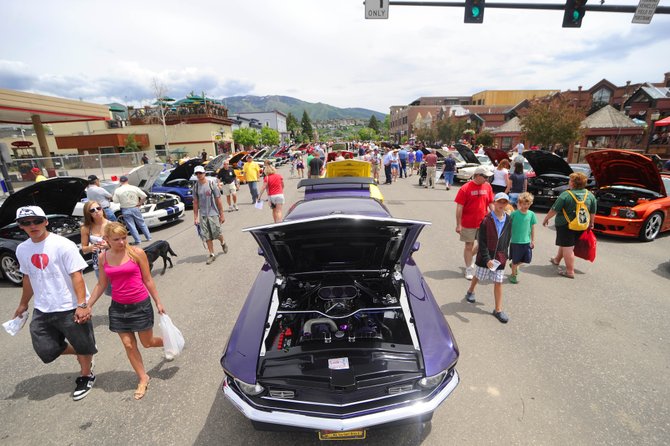 Crowds on Lincoln Avenue check out the Mustangs parked downtown during the annual Mustang Round Up. The Steamboat Springs Chamber Resort Association, the city and the Steamboat Lodging Association have launched a new program that aims to attract more group events like the Mustang Roundup to Steamboat.
Stories this photo appears in:

After working for the past seven years to bring people to Kentucky's bluegrass country, Marsha Wilson now is trying to bring large conferences to Steamboat Springs.

Last week, a majority of the Steamboat Springs City Council signed off on the city spending $21,000 to help get the program up and running.

Steamboat Springs already has a Mustang Roundup that fills several area hotels and draws hundreds of car enthusiasts to Lincoln Avenue. Why can't it also host a parade of Porsches like the one held in Traverse City, Mich., or a roundup of Ferraris?