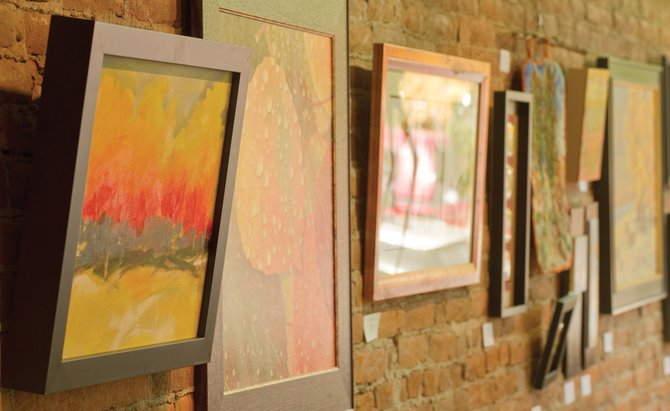 The colors of the season are reflected in the work of local artists at the Circle 7 Fine Art gallery in downtown Steamboat Springs.
Stories this photo appears in:

Steamboat Springs to pursue state funding for project
Recognizing the impact artists have on the state's economy, the state of Colorado is planning to invest in nine affordable housing projects across the state in the coming years to make it easier for members of the creative industry to find a place to live.

First Friday Artwalk listings for July 3, 2015, from 5 to 8 p.m. in downtown Steamboat Springs.

The First Friday Artwalk runs from 5 p.m. to 8 p.m. at venues across Steamboat.