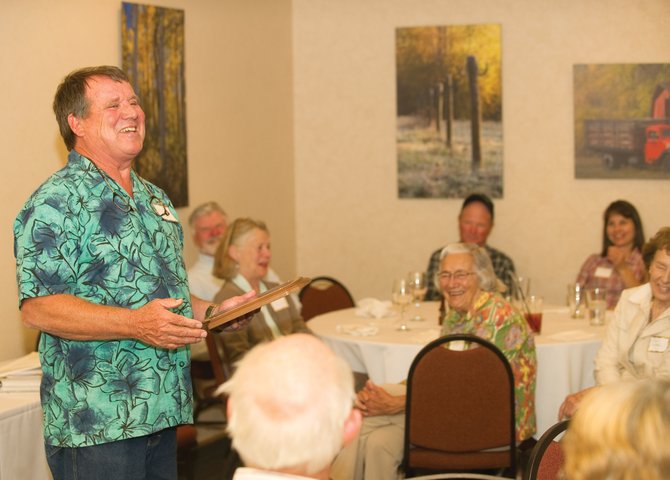 Former Steamboat Springs High School history teacher Bill McKelvie recalls a funny story from his past while talking about his involvement with Three Wire Winter shortly after getting the Leckenby Award at a dinner Tuesday evening. The moment was part of the Tread of Pioneers Museum's presentation of the Leckenby-Larson Awards, held at Rex's American Grill & Bar. The late Benita Bristol was awarded the Stanley L. Larson Award for 2013 earlier in the night.
Stories this photo appears in:

Their contributions have paved the roads of education in our mountain town and on Tuesday night a former high school history teacher Bill McKelvie, and a woman ahead of her time were recognized for their efforts.
October 1, 2013 8:31 p.m.