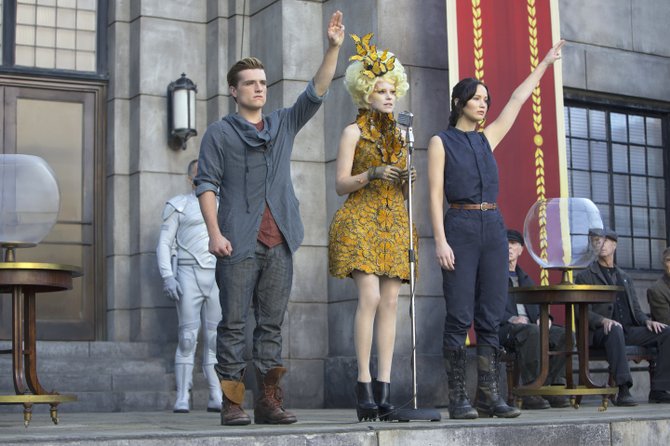 Tributes Katniss Everdeen and Peeta Mellark (Jennifer Lawrence, Josh Hutcherson) salute the people of District 12 in "The Hunger Games: Catching Fire." The movie is a sequel to the young adult hit about a futuristic society in which the government keeps citizens in line by televising an annual battle to the death.
Stories this photo appears in:

In the world of young-adult literature, some books only get less dynamic as they go. Although some series disappoint even when expectations are at their lowest, at least there's one series that keeps "Catching Fire" after an auspicious introduction.
November 28, 2013 10 a.m.