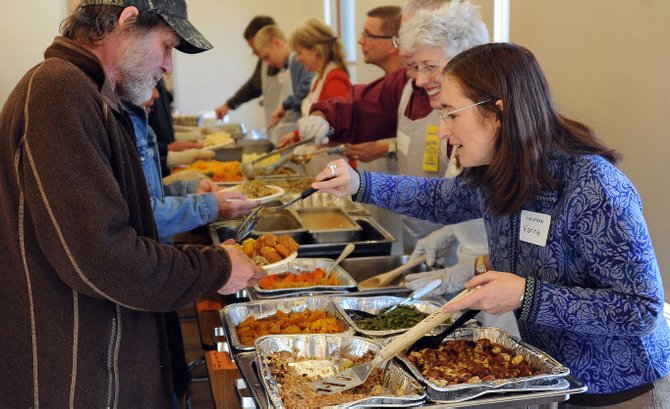 Karina Craig dishes out some food at the annual Community Thanksgiving Dinner in Steamboat Springs last year. Local dietitians have offered up tips to help you eat right this holiday season.
Stories this photo appears in:

You're probably thinking about it right now. You know, all that rich stuffing, fried turkey, mashed potatoes, cranberries and the like. It's the holiday eating season, and chances are there will be plenty of calories to consume along with all of the joyous memories you are about to gain.