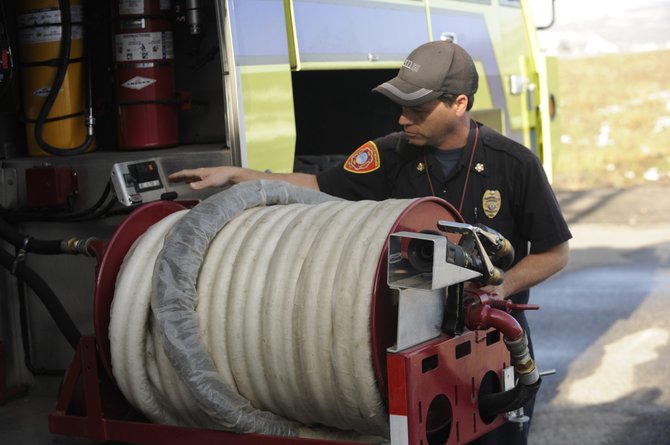 Yampa Valley Regional Airport public safety director and fire chief Tyler Whitmore takes out a hose from one of the airport's fire trucks. The airport is ramping up in efforts to get ready for the next ski season.

Stories this photo appears in:

Yampa Valley Regional Airport was barren a week ago. There were no lines, and one private plane from Salt Lake City was making touchdowns and takeoffs on a deserted runway. "But then, we go from two flights on Dec. 18 to 17 or 18 overnight," airport Assistant Manager Dean Smith said.