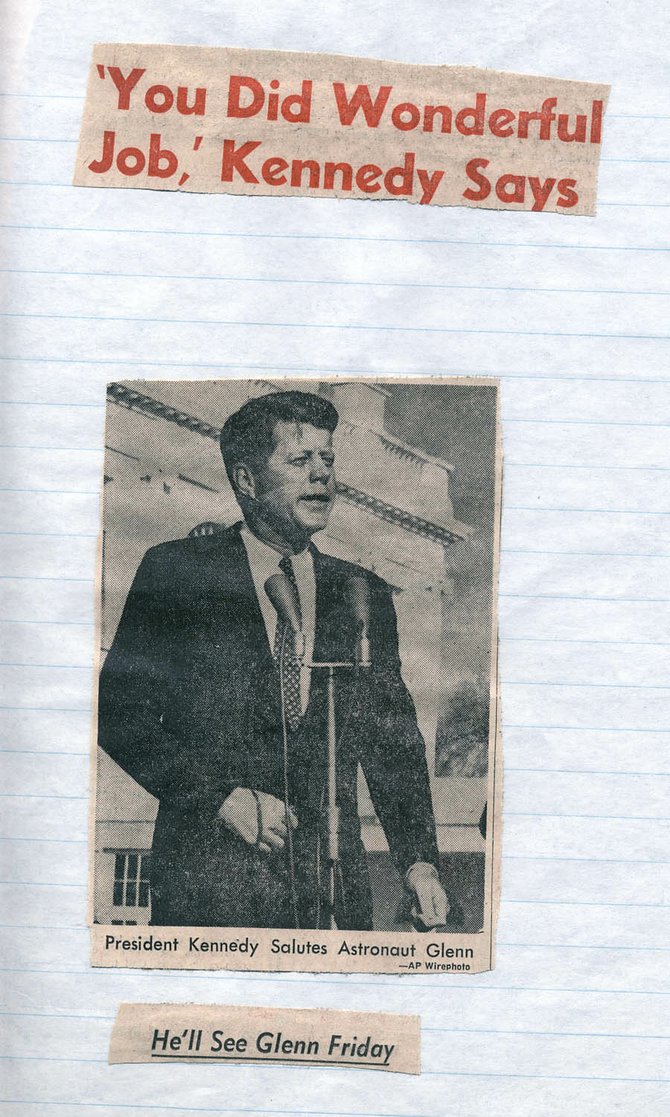 After astronaut John Glenn orbited the earth in Friendship 7 in February 1962, writer Tom Ross pasted newspaper clippings showing President John F. Kennedy expressing his praise for Glenn into a school report. Less than a year later, Kennedy was shot and killed in Dallas.
Stories this photo appears in:

There are moments in human history that have such a personal impact that the details and emotions of the day stay with us even a half-century later. For me, it was the violent death of a president that triggered the loss of innocence that sets us all on the path to adulthood.