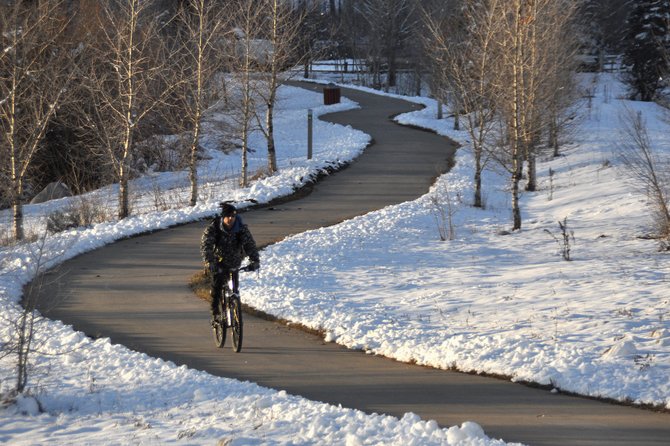 Tim McClenathan rides his bike on the Yampa River Core Trail in November, 2013.
Stories this photo appears in:

Cyclists would be allowed to treat stop signs as yield signs under a bill that was recently introduced in the state legislature.

A possible extension to the south of the hyper-popular concrete pathway will be one of the discussions at Tuesday night's Steamboat Springs City Council meeting.