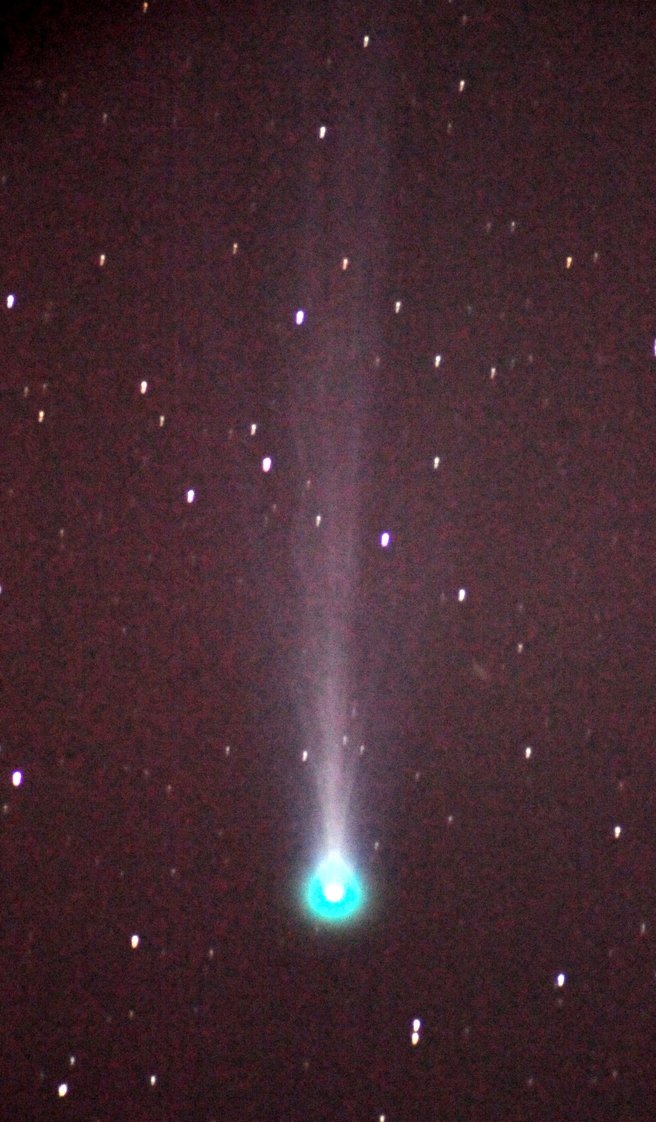 Comet ISON has brightened and sprouted a delicate tail of gaseous filaments, streaming away from the sun in our predawn sky. Bright moonlight interferes this week as the comet sinks deeper into morning twilight. This telescopic image was taken at 5:30 a.m. Friday from Stagecoach.
Stories this photo appears in:

After lagging behind its projected brightness curve for weeks, Comet ISON suddenly sprang to life late last week and now is the brightest of five comets visible in our predawn sky.
November 18, 2013 12:01 p.m.