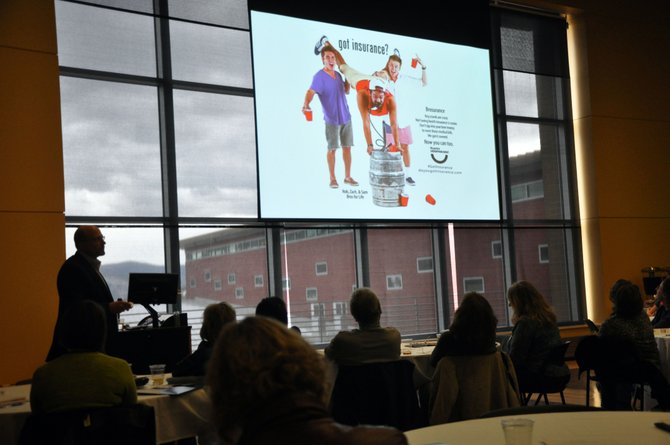 Community members listen to a presentation Friday on the impacts of the Affordable Care Act. Speakers made it clear there still are unknowns about the law, and questioned whether it would succeed in getting young "invincibles" to sign up for coverage.
Stories this photo appears in:
The dozens of people who gathered at Colorado Mountain College to try and learn more about the impact Obamacare will have on them and their businesses learned even the experts on the issue still are trying to understand all of the changes.