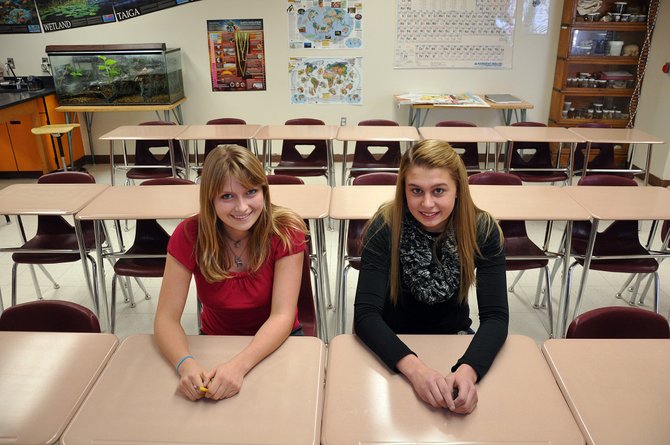 Alex Bryant (left) and Brittney Schrader, Soroco High School
Stories this photo appears in:
Being part of It Takes Courage is absolutely amazing. I feel as if I am changing lives for the better. It feels great knowing that I am making a positive impact on people.
Every day at school, I see people become victims of teasing or "jokes." To some people, these jokes might seem all in good fun, but I know the words stick to the person they were directed at like glue, looping themselves on a constant antagonizing replay that haunts the individual indefinitely.