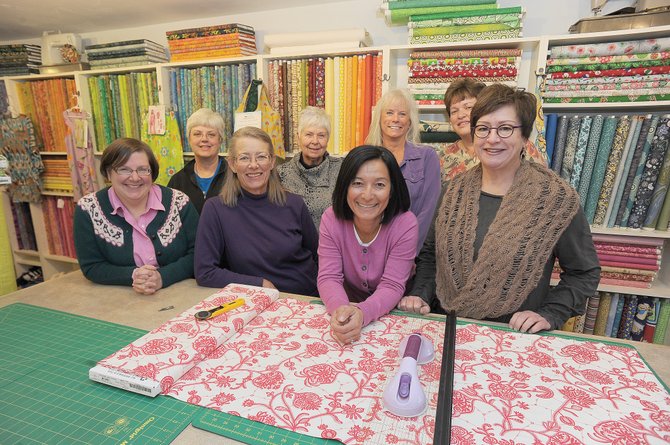 Sew Steamboat in downtown Steamboat Springs has transitioned to a new ownership model that includes 10 partners. Pictured are, back row from left, Lynn Wunder, Bonnie Madderom, Donna Henderson and Laurie Manning and front row from left Lori Bourgeois, Kathleen Titus, Mariana Ishida and Nancy Paul. Not pictured are Cho Tin Ton Kirkpatrick and Mariah Poole.
Stories this photo appears in:

When Sew Steamboat on Lincoln Avenue in downtown Steamboat Springs lost one partner to an illness in the family and the other received a job offer that was too good to pass up, the store that serves as a social hub for all types of people who enjoy creating art with their hands was in jeopardy of closing its doors.
November 15, 2013 4:57 p.m.