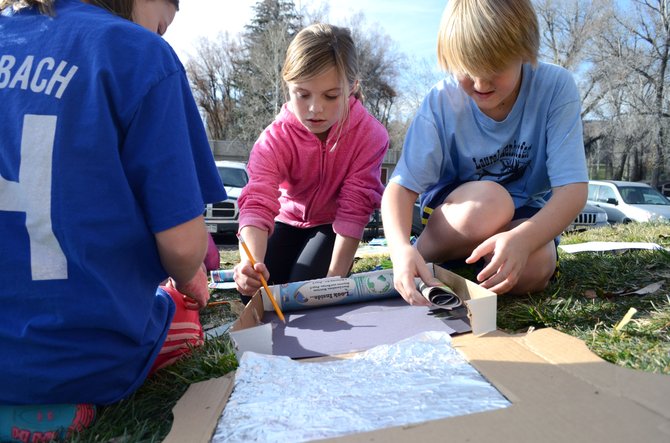 Sydney O'Hare, left, and Brick Dalsis piece together their solar-powered oven. Using an empty pizza box, duct tape, plastic wrap, newspaper and tin foil, the group was able to nearly triple the temperature inside the box in less than 30 minutes.
Stories this photo appears in:

On Thursday, Soda Creek Elementary fifth-graders took the field to do experimental research in renewable energy. The scientific opportunity was made possible through grants from local organizations.