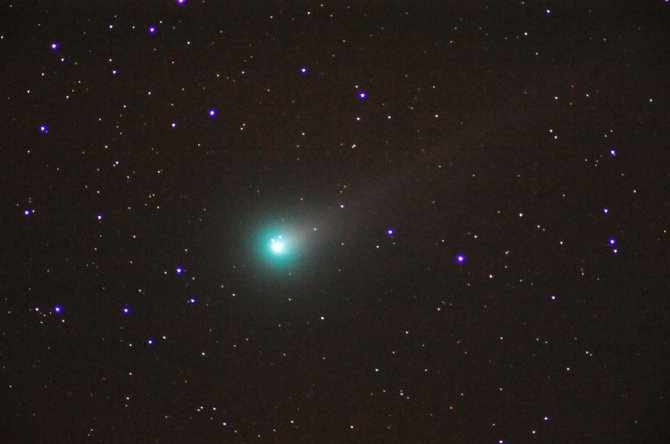 Comet Lovejoy now is at the naked-eye limit and getting brighter while Comet ISON struggles to become a binocular object. In this telescopic image, taken at 4:03 a.m. Sunday from Stagecoach, Comet Lovejoy sports a faint yellowish dust tail and a glowing green coma. Both comets should continue to brighten through November in our predawn sky.
Stories this photo appears in:
Who would have imagined that another new comet would upstage the great and powerful ISON? Enter Comet Lovejoy, or Comet C/2013 R1, as astronomers like to call it.