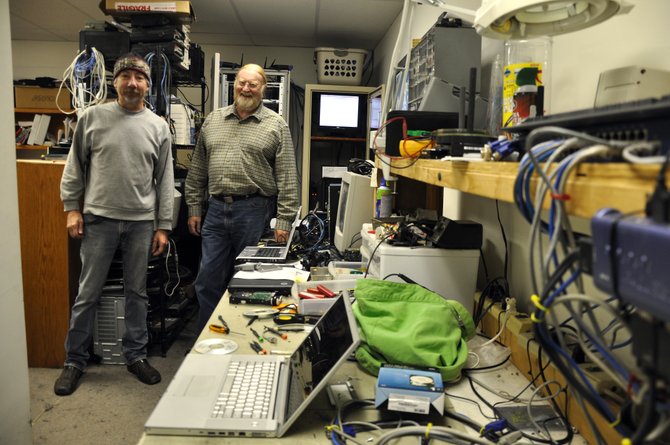 Jay Norrish, left, and Brian Berry both were technicians in the military before they started JDB Technology in Steamboat Springs.
Stories this photo appears in:

Rick Meoli is one of dozens of veterans who left the service and rose to become a business leader in Steamboat Springs. Here, veterans run scuba diving businesses, chocolate factories, saw mills and propane companies.