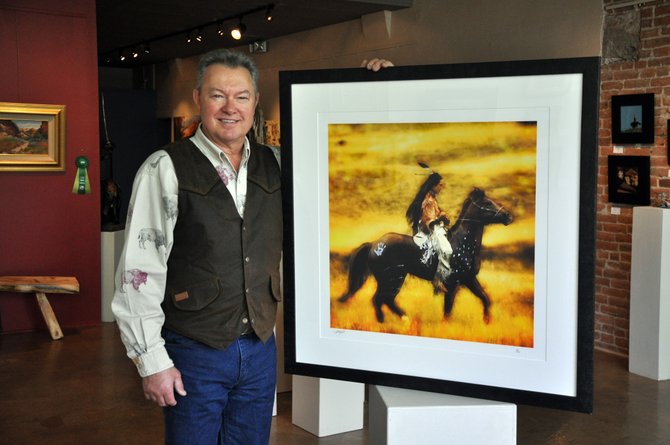 Rick Meoli bought his first camera in Hong Kong while serving on the USS Hancock in the U.S. Navy. After seeing his photos of Navy life published, he went on to start a successful career in commercial and Western photography.
Stories this photo appears in:

Rick Meoli is one of dozens of veterans who left the service and rose to become a business leader in Steamboat Springs. Here, veterans run scuba diving businesses, chocolate factories, saw mills and propane companies.