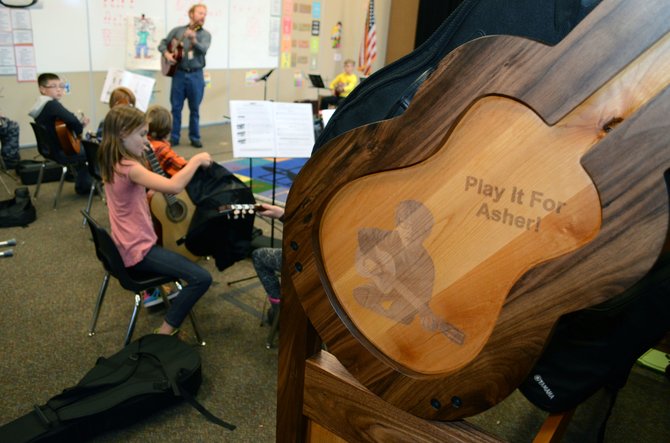 Inside Soda Creek Elementary School, music teacher Jake Gasau's room now has a handcrafted guitar stand built by Jim Lambert via various donors in Asher Lesyshen-Kirlan's memory. An identical guitar stand also is at Strawberry Park Elementary School.
Stories this photo appears in:

This week, Soda Creek and Strawberry Park elementary schools got two handcrafted guitar stands to hold the instruments donated in memory of 9-year-old Asher Lesyshen-Kirlan, who was killed less than six months ago.