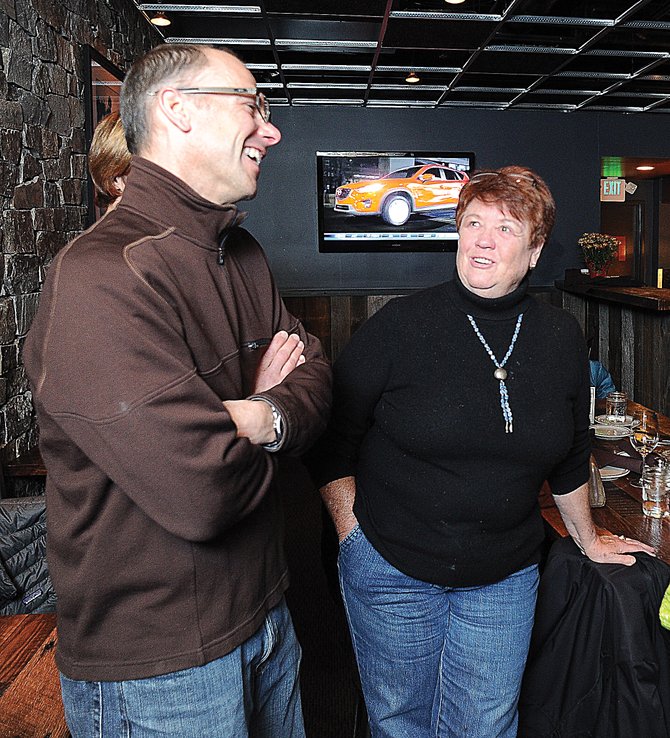 David Scully was all smiles as he visited with Tracy Barnett, manager of Mainstreet Steamboat Springs, and other 2A supporters Tuesday evening. The group gathered at Carl's Tavern on Yampa Street in downtown to celebrate the victory.
Stories this photo appears in:

With the approval of 71 percent of city voters, the 1 percent tax paid by lodging guests will be dedicated to local trail projects and a new promenade on Yampa Street for the next decade.