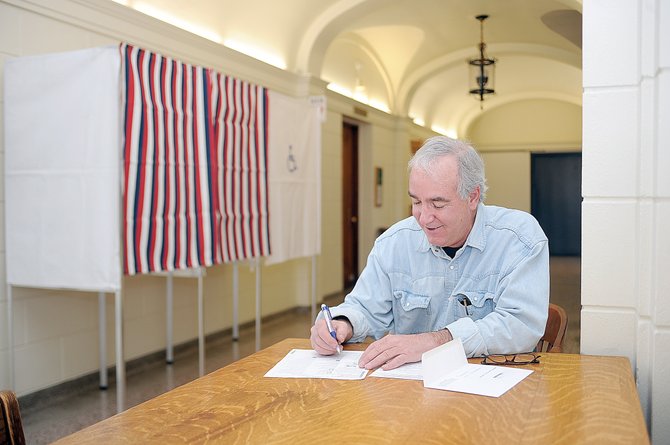 Mark Shillingburg fills out his ballot Tuesday inside the Routt County Courthouse. Officials at the elections office said a steady stream of voters were coming through the doors Tuesday to drop off ballots and cast their votes in the 2013 election.
Stories this photo appears in:

After the final ballots were counted Tuesday, 7,321 people cast ballots, representing 46 percent of eligible voters. Tuesday's voter turnout represented 500 fewer voters than cast ballots in the last odd-year election in 2011, when record turnout of 7,826 voters cast ballots.