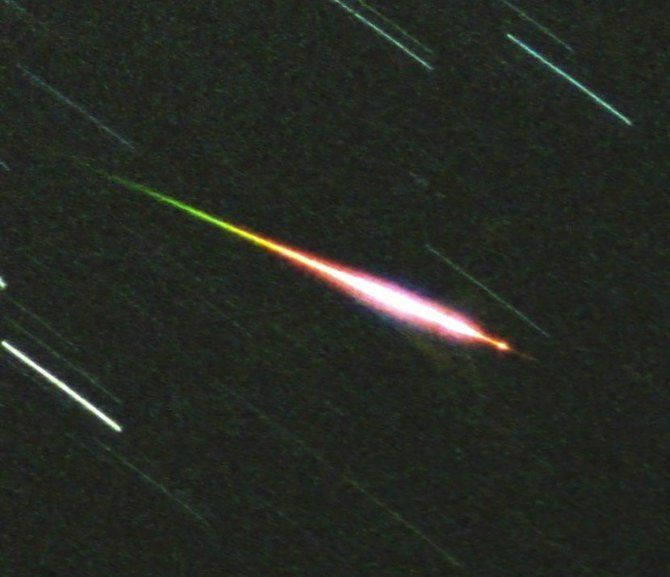 Colorful fireballs might light up our evening sky during the next week or two as the annual Taurid meteor showers reach their peak. Taurid meteors are produced when particles shed by Comet 2P/Encke enter Earth's atmosphere at supersonic speeds and burn up. The meteors will seem to radiate from the constellation
Taurus the Bull.
Stories this photo appears in:

Don't be surprised if you see a blazing fireball or two streaking across the heavens while you are driving home after dark this week. It's just the annual Taurid meteor showers reaching their peak of activity.
November 4, 2013 1:19 p.m.